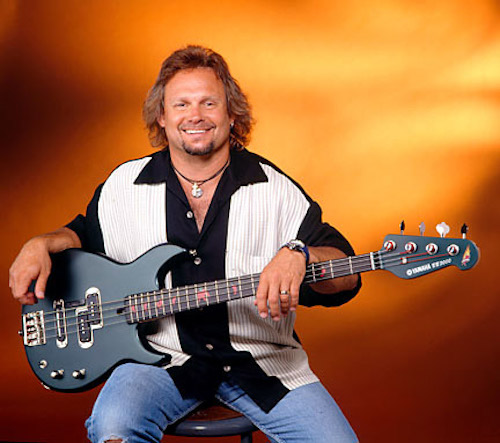 Van Halen bass player Michael Anthony teams up with Bon Jovi's Phil X
Former Van Halen bass player Michael Anthony has started a new project with Bon Jovi guitarist Phil X.
Drummer John Douglas has also been invited to join the as of yet un-named band and negotiations are underway to bring in "a really, really cool vocalist".
Michael spoke of the new project whilst in conversation with Eddie Trunk on Trunk Nation.
"Well, I wasn't going to mention anything, but there is a little side project thing that I've kind of been speaking to some people about, and might be doing a couple of things with," Michael Anthony said.
"I don't wanna get ahead of myself and mention too much, but it might involve Phil X and John Douglas, who you know as (the touring drummer) for Aerosmith right now. I've known J.D. for many years, since he's worked with Van Halen. What a great guy."
When asked about the frontman for the band Anthony added: "We do have a singer.
I don't wanna mention any names, but a really, really cool singer. And we're recording just for fun right now, some stuff. That's all I can say."
Michael appeared on Trunk Nation to promote his upcoming charity event called Save The Heartbeat.
Michael Anthony will be performing at the event which takes place at Tiki Bar in Costa Mesa, California on March 25th.
The charity has a special meaning for for Michael as he lost his two week old grandson to heart disease in April of 2017.