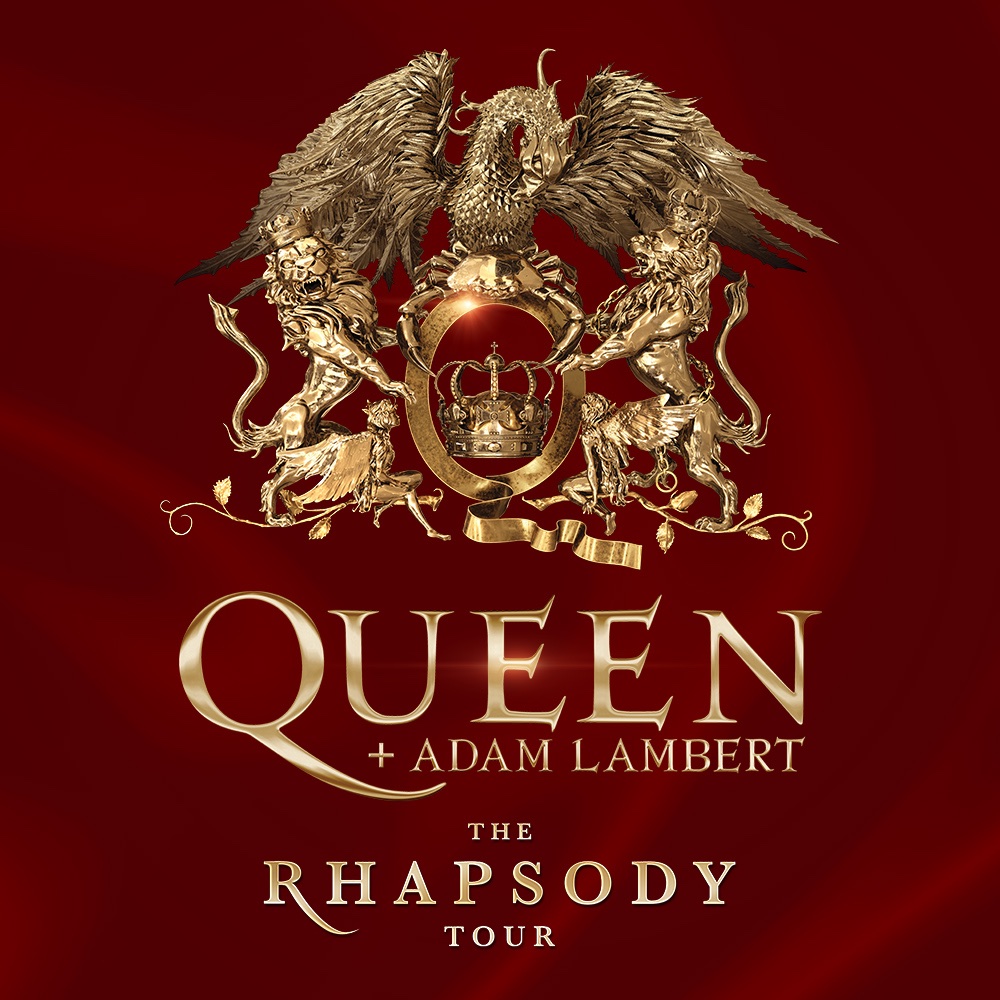 Queen and Adam Lambert are coming back to rock North America once again.
Not content with letting sleeping dogs lay, Brian May and Roger Taylor are bringing back Queen with Adam Lambert once again.
The tour is set to launch on October 4th in Baltimore , Maryland and will end on November 11th in Los Angeles, California. at the BMO Stadium
Queen went on to describe how they view the shows pre and post pandemic
"We were changing it and improving it as we went, and we are now going through all of those improvements again when it comes to this American leg," says drummer Roger Taylor to Billboard magazine.
When asked about the changes to the set and production, guitarist Brian May explained coyly, "Well, we're not gonna tell you that much, we don't want to spoil it. [laughs] But the nice things is that the material is what ultimately gives the ideas, and we're able to develop those ideas as we go along. We get to throw more and more stuff in, production-wise."
Lambert declared, "I will say, the technology has come so far, even in the 10 years that we've worked together. It gives us so much freedom when it comes to what we want to create, what environment we want to put around a song. We have all of these toys that we get to play with, which we all get a big kick out of. We have an amazing creative team that work with us — I mean, we add something in a couple of days if we have a cool idea. Once the show kicks off, the show is never locked. It's never the same show every night, we have the ability to throw a new song in, move the set around, change the visuals. There's so much freedom."
Could this be that bands final hurrah? May commented, "Let me be clear, this is not a farewell tour. You can always do one more time … and then one more time … and then another time after that!"
Sounds like there's still life in the old dog yet.
Queen + Adam Lambert 'The Rhapsody Tour" Fall 2023 Tour Dates
Oct. 04 - Baltimore, Md. @ CFG Bank Arena
Oct. 08 - Toronto, Ontario @ Scotiabank Arena
Oct. 10 - Detroit, Mich. @ Little Caesars Arena
Oct. 12 - New York, N.Y. @ Madison Square Garden
Oct. 15 - Boston, Mass. @ TD Garden
Oct. 18 - Philadelphia, Pa. @ Wells Fargo Center
Oct. 23 - Atlanta, Ga. @ State Farm Arena
Oct. 25 - Nashville, Tenn. @ Bridgestone Arena
Oct. 27 - St. Paul, Minn. @ Xcel Energy Center
Oct. 30 - Chicago, Ill. @ United Center
Nov. 02 - Dallas, Texas @ American Airlines Center
Nov. 05 - Denver, Colo. @ Ball Arena
Nov. 08 - San Francisco, Calif. @ Chase Center
Nov. 11 - Los Angeles, Calif. @ BMO Stadium