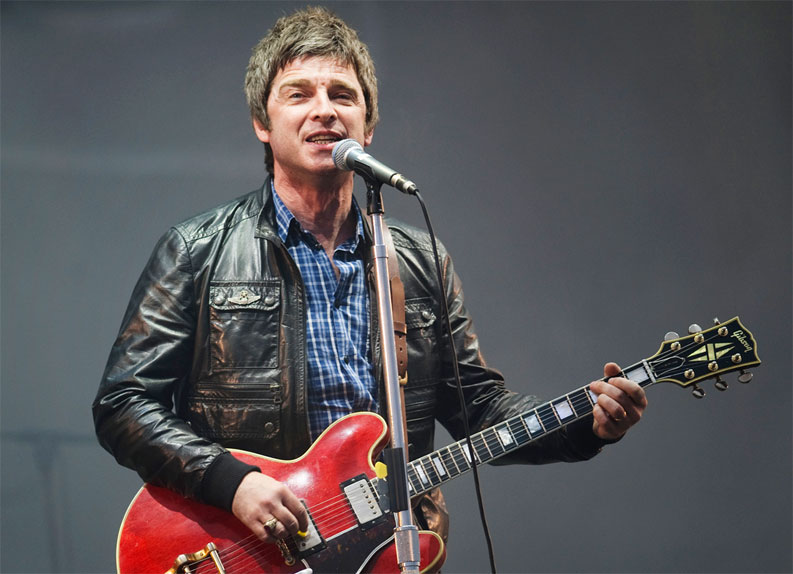 "It has this film noir vibe"
Noel Gallagher has today released a new single called 'Dead To The World'
The song serves as the latest preview of the High Flying Birds' fourth studio album 'Council Skies', which comes out on June 2 via Sour Mash.
Gallagher said this of the track: "It's not like anything else I've ever done before. It's very melancholic, but I like that. It has this fil noir vibe".
He added "I'm a Gemini – I'm as up as I am down, and the trick is to meet somewhere in the middle and turn that into music."
'Dead To The World' is one of several tracks on Noel Gallaghers High Flying Birds's upcoming record that boast strings arranged by the group's long-time collaborator Rosie Danvers.
Gallagher went on to explain "Rosie gets what I do. Spending a weekend recording strings in Abbey Road… that's one of the great privileges in a musician's life. It sounds majestic,"
Could 'Dead to the world' be a reference to the ongoing fued between Noel's estranged brother and former bandmate Liam as he has recently accused Noel "of doing a lot of damage to Oasis as a brand". It came after Noel said in a recent interview that Liam "should get his people to call my people if he wants to reform the band."
He went further and said: "He's got my number, he's got my manager's number, Call us. But you know what? He won't call."
Is Oasis dead to the world? Listen to the track here: